Experienced in representing employers and employees
in a wide variety of employment law disputes.
Working with our clients to protect their interests.
Nuddleman Law Firm
The Nuddleman Law Firm is dedicated to protecting the workplace. Our experienced and knowledgeable attorneys bring the highest level of advocacy to attain the results our clients deserve. We represent employers and employees, giving us an advantage over firms that only focus on one side or the other. Our experienced Northern California attorneys handle workplace discrimination, sexual harassment, wrongful termination, unpaid wages, disability discrimination, retaliation and other employment disputes.
If you have questions or need assistance with claims of sexual harassment, disability accommodation, leaves of absence, discrimination, overtime and wage issues, or have another employment law matter, contact an attorney at the Nuddleman Law Firm. Our sexual harassment lawyers represent clients throughout Oakland, Berkeley, Pleasanton, Concord, San Jose, Alameda County, Contra Costa County, Santa Clara County and the Silicon Valley in California.
What We Do
We represent individuals and companies in a wide variety of employment law matters, including unpaid wage claims, disability accommodation issues, discrimination, harassment and wrongful termination claims. We help employers and employees understand their rights and obligations, and zealously advocate for our clients. We resolve issues before they become problems, and help our clients develop strategies for success.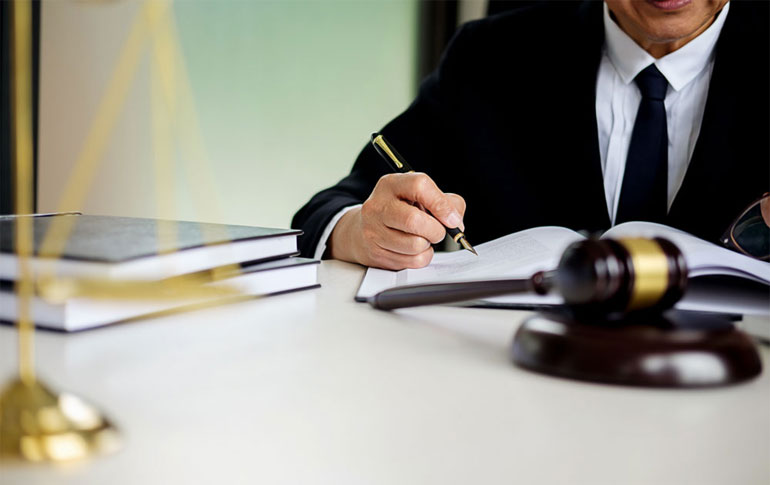 OUR MISSION
Advising and representing companies in business matters to reduce potential exposure to claims of all kinds in light of developing law. We draft and negotiate contracts, severance agreements, business-to-business agreements, confidentiality agreements, and advise individuals and companies regarding business disputes. We also litigate cases involving trade secrets, breach of contract, and collection issues.
Discrimination
Sexual Harassment
Retaliation
Whistleblower
Disability Accommodations
Unpaid Wages
Caregiver Rights
Pregnancy & Family Leaves
Best Practices
Employment Audits & Handbooks
Sexual Harassment Prevention Training
Workplace Investigations
Pre-Dispute Negotiations
Administrative Agency Audits/Complaints
State and Federal Investigations
Recent Speaking Engagements
  A sampling of recent speaking engagements in the San Francisco Bay area.
Employment Laws That Impact Your Practice and Your Clients– (2018) East Bay Chapter of the Professional Fiduciary Association of California
2018 Employment Law Update– (2018) Co-Presentation with Lisa Peck for the San Mateo County Bar Association Labor & Employment Law section
California Wage & Hour Complexities– (2017) Private training for national care agency franchise
Hiring and Working with Caregivers:</strong >Risks, Liabilities and Solutions – (2017) Cal-CPA
That's Not My Employee!– (2017) East Bay Association of Enrolled Agents
Hiring Caregivers and Other Household Employees –(2017) Golden Gate Enrolled Agents
Employing Workers and Paying Them Correctly – (2017) Central Valley Human Resource Management Association
Working with Caregivers: Solutions to Common Problems – (2017) Professional Fiduciary Association of California, Northern California Ed Day
Properly Paying Caregivers for SNT Beneficiaries– (2017) Co-Presentation with TEAM Risk Management for the Special Needs Symposium
In Today's Mobile World, What Hours Really Count as Work?– (2017) Co-Presentation with Richard Schramm as part of Wage and Hour Workshop, Santa Clara County Bar Association Labor & Employment Law section
Understanding Wage and Hour Laws When Paying Caregivers – (2016) Fiduciary Summit
California and Federal Wage and Hour 101, Parts I & II – (2016) California State Bar Basic Wage and Hour Conference
California's Paid Sick Leave – (2015) Wage & Hour Update
Hiring, Employment, Supervising, and Disciplining Workers – (2015) PFAC Annual Conference
Wage & Hour Roundtable: Paid Sick Leave – (2015) Silicon Valley Employment Lawyers
Employment Law Update – (2015) Silicon Valley Senior Core of Retired Executives
Wage & Hour Roundtable: Pay Stub Violations and PAGA – (2014) Silicon Valley Employment Lawyers
Overtime Laws for Caregivers: New Legislation That Will Increase the Cost of In-Home Care and How to Minimize Those Costs – (2014) Professional Fiduciary Association of California
What Trust and Estates Attorneys Need to Know About Employment Laws in the Elder and Home Care Industries – (2013) Silicon Valley Bar Association
Wage & Hour Roundtable: An In-Depth Look at the Administrative Exemption – (2013) Silicon Valley Employment Lawyers
Protecting Yourself and Your Clients from Employee Lawsuits – (2013) Professional Fiduciary Association of California
Wage & Hour Roundtable: How to Avoid Paying for Hours Worked – (2013) Santa Clara County Bar Association, Labor & Employment Law Section
Changing Landscapes: New Employment Laws Impacting the Home Care Provider Industry – (2012) Professional Fiduciary Association of California
Alphabet Soup: Practice Before Labor & Employment Agencies – (2012) Labor and Employment Law Section of the Santa Clara County Bar Association Santa Clara County Bar Association Co-Presenter
That's Not My Employee! Why the California Courts and Government Agencies May Disagree – (2011) Professional Fiduciary Association of California
That's Not My Employee – (2010) Labor and Employment Law Section of the Santa Clara County Bar Association Santa Clara County Bar Association Co-Presenter
Hot Employment Topics – (2008) Labor and Employment Law Section of the Santa Clara County Bar Association
The Good, The Bad, and The Bothersome: 2008 Employment Law Update – (2008) Labor and Employment Law Section of the Santa Clara County Bar Association
Payroll Fundamentals – (2007) Lorman Education Services
Top Mistakes Honest Employers Make – (2006, 2007, 2008) Owners 2 Owners, Merriwest Credit Union, Silicon Valley Chamber of Commerce
Workplace Investigations: Investigating Employee Misconduct – (2006) Labor and Employment Law Section of the Santa Clara County Bar Association
Family and Medical Leave Act in California – (2005) Lorman Education Services
Gifts and Gotcha's: The Latest Developments in Employment Law – (2005) Labor and Employment Law Section of the Santa Clara County Bar Association
Labor Code Private Attorney General's Act – (2004, 2005) State Bar Labor and Employment Law Section's Annual Conference, Labor and Employment Law Section of the Santa Clara County Bar Association, Environmental Law Section of the Santa Clara County Bar Association